Journals Box Set of 5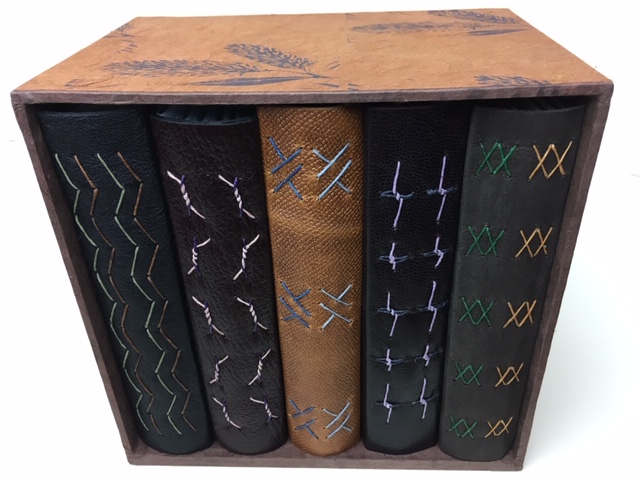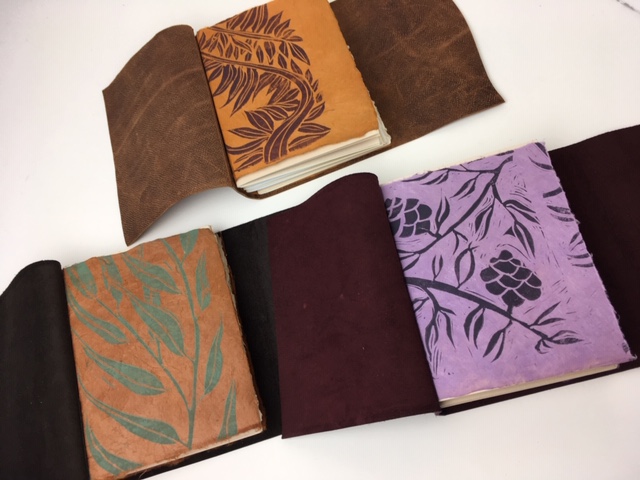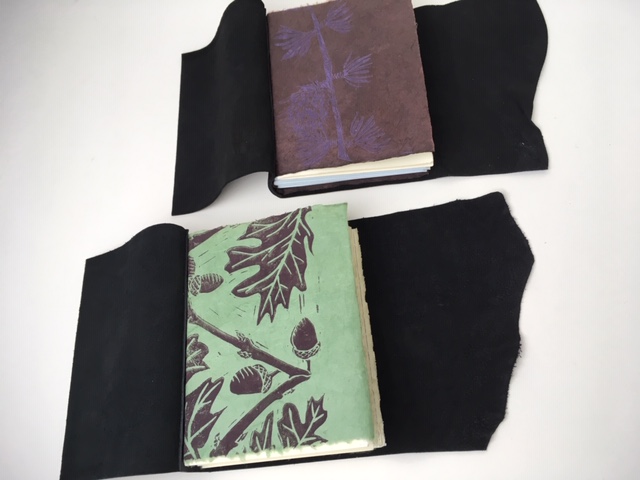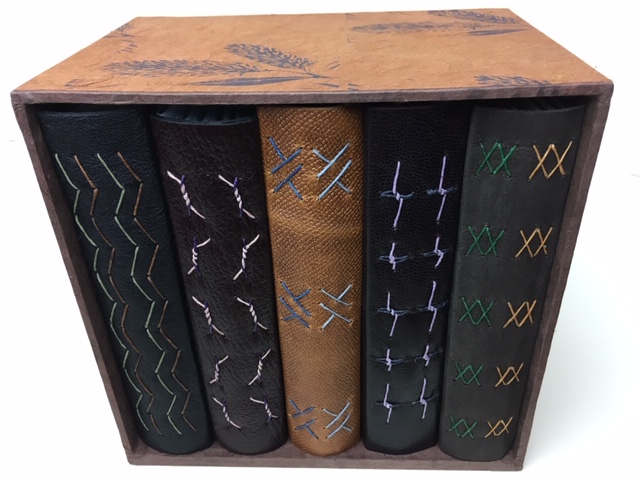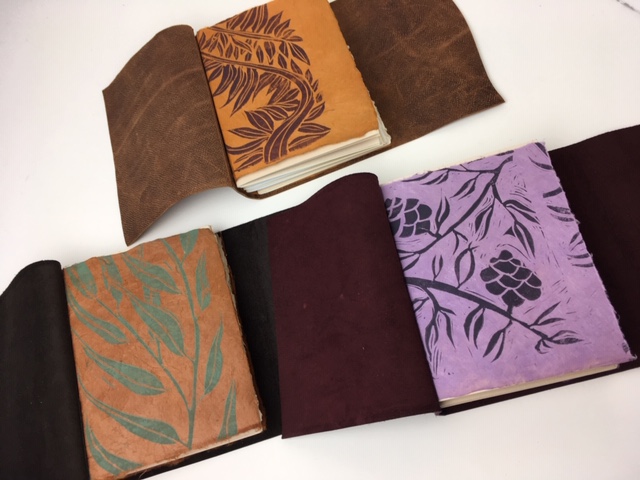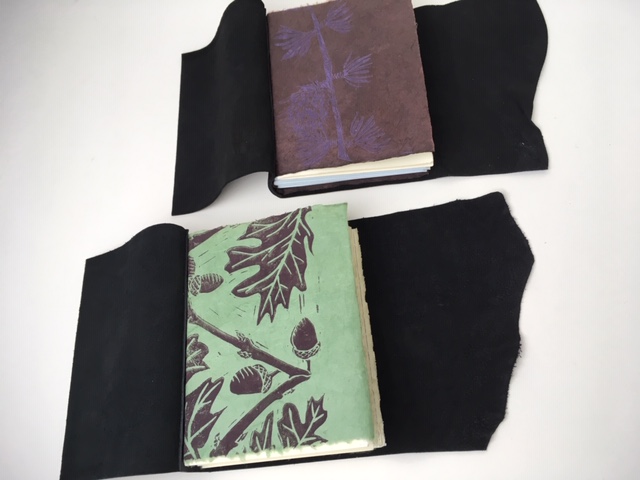 Journals Box Set of 5
Five hand-bound leather journals are tucked into their own custom made box. Five stitching patterns are displayed on the spines in waxed linen threads.
Each leather wrap-style journal holds 48 pages of cotton mixed-media paper for writing and art. Hand-printed endsheets protect pages in each journal, made with a variety of earthy colors and original botanical prints.
The box is lined inside with dark bordeaux lokta; outside features a hand-printed Willow Catkins decorative paper.
Feel free to contact me for more photos or information.