Large Leather Art Journal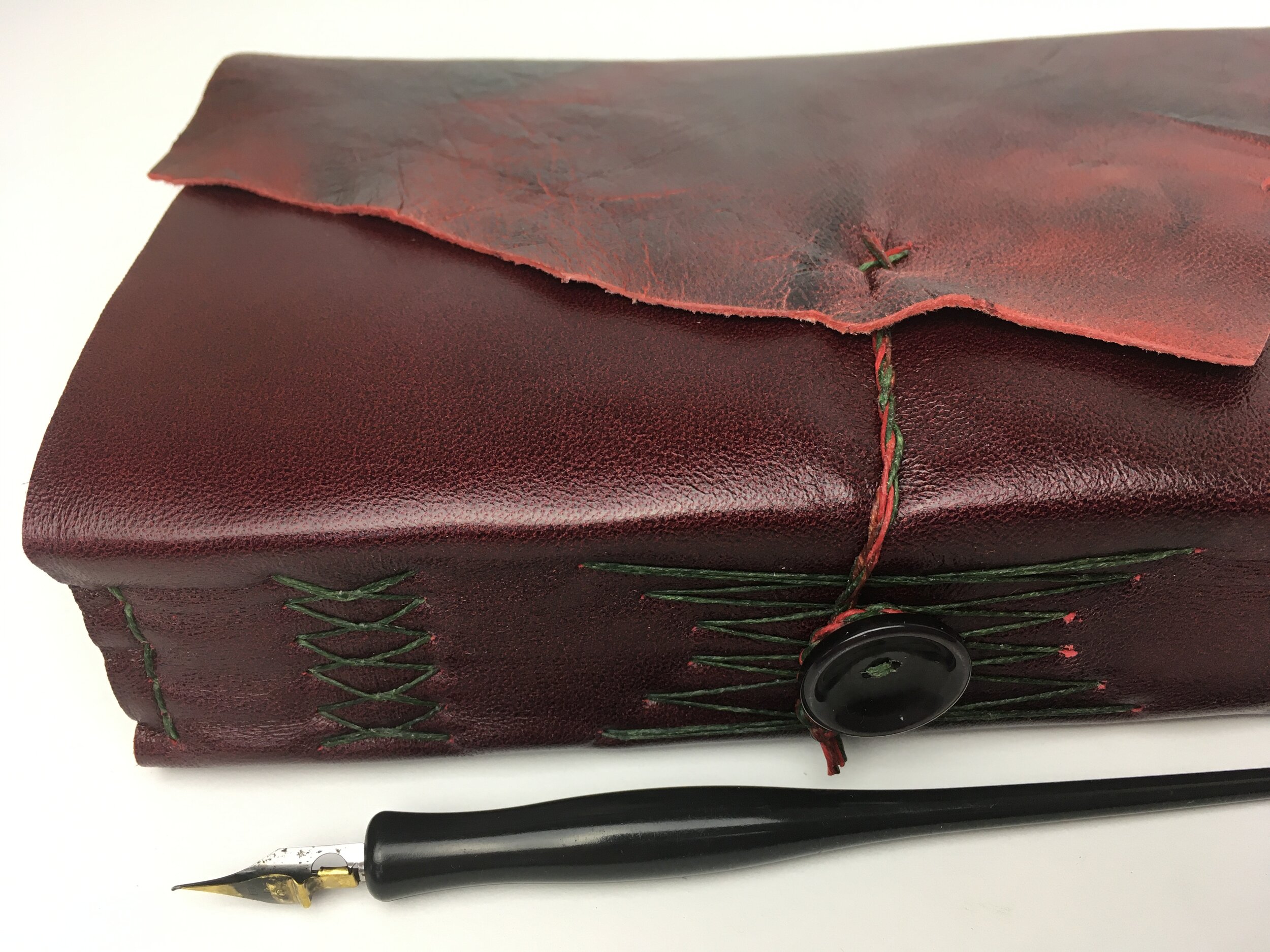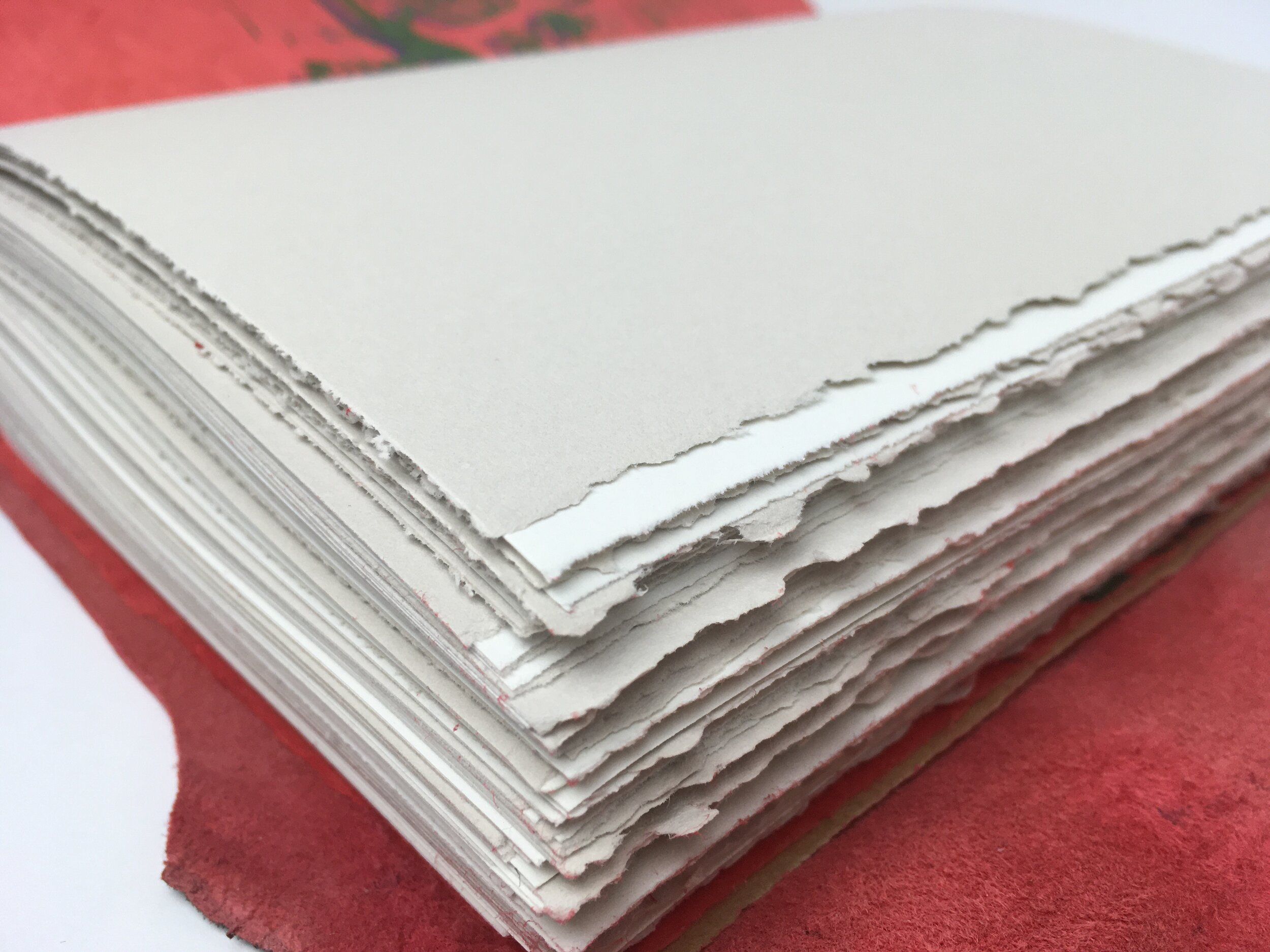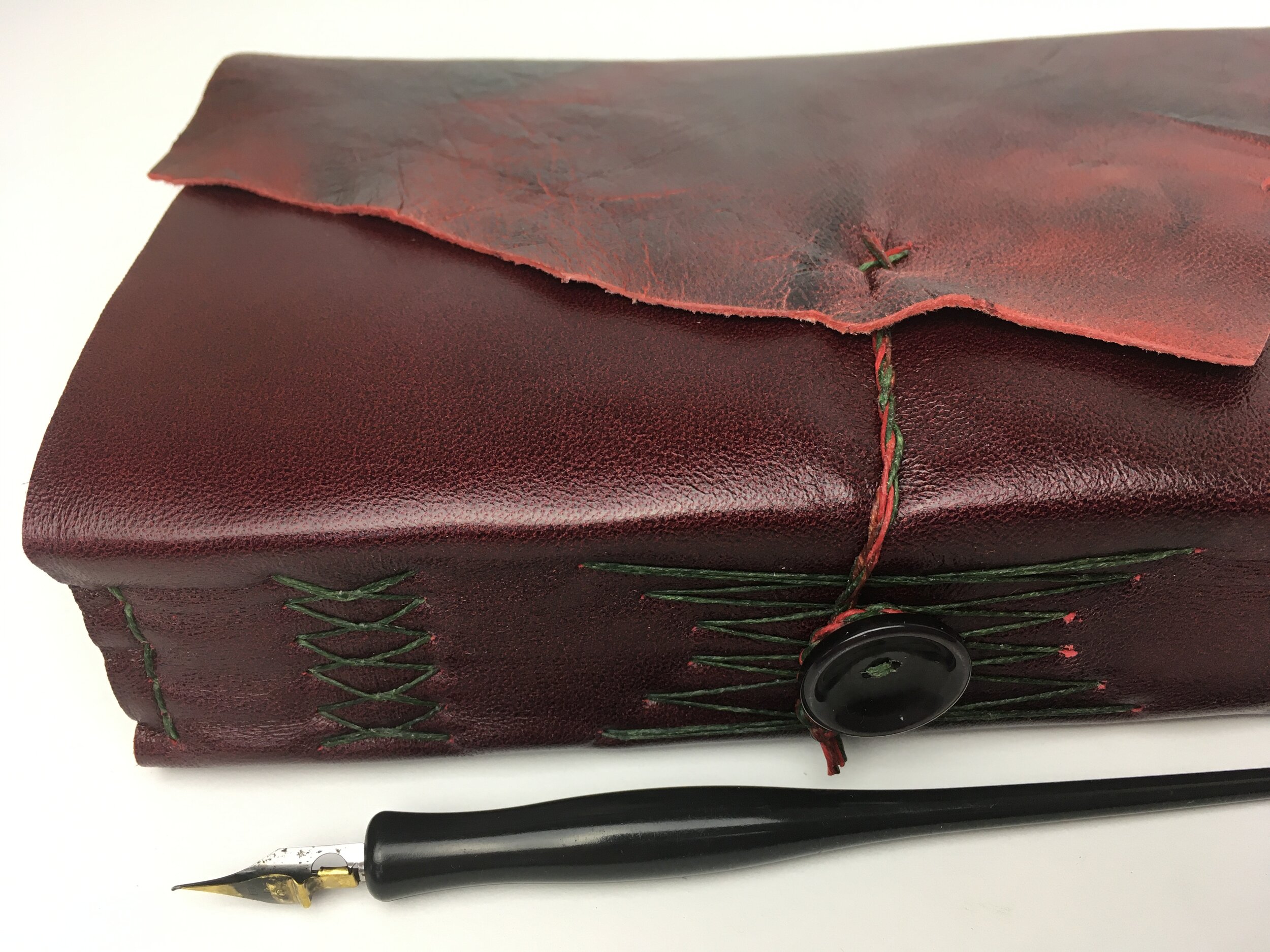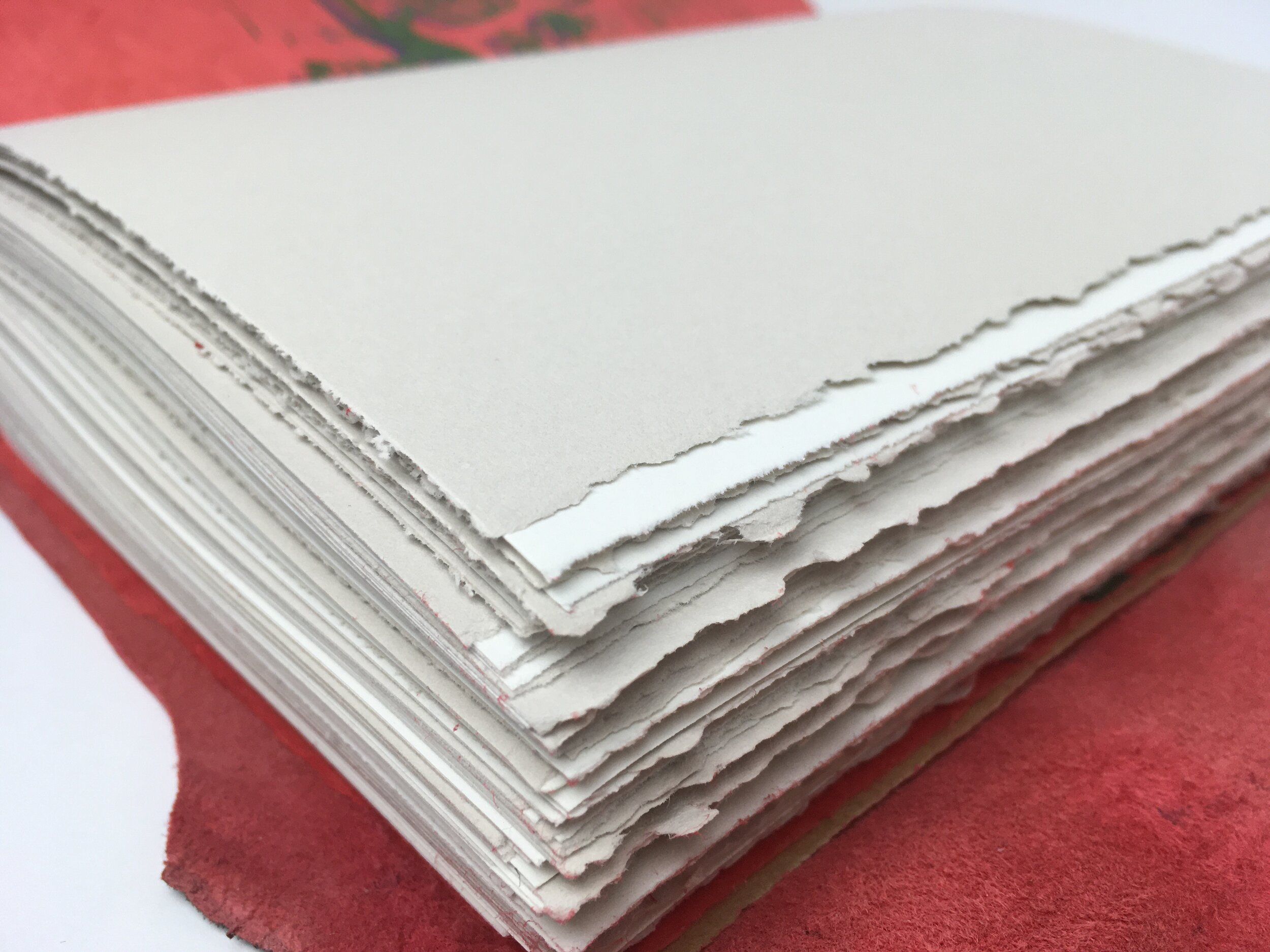 Large Leather Art Journal
Soft burgundy goatskin leather forms the cover; pearl grey cotton and white drawing papers form 204 blank pages.
Colorful double endpapers inside include hand-printed Willow and Blossoms decorative papers, made by the binder.
Sewn together with waxed linen thread, with a button and twisted cord wrap to keep it closed.
Measures 6 x 8.5 x 3 inches; 15 x 21 x 5 cm.