Marbled Heirloom Journal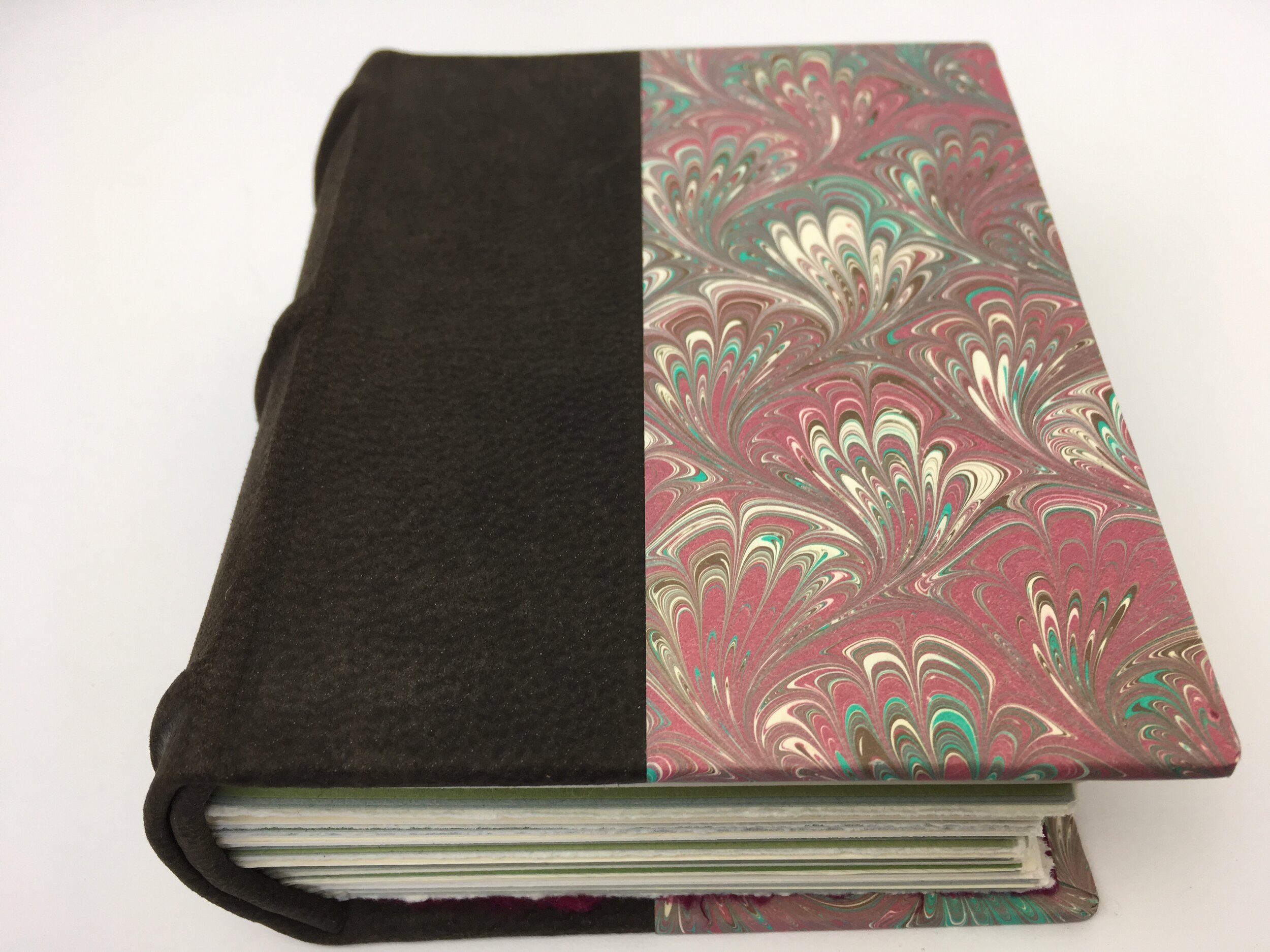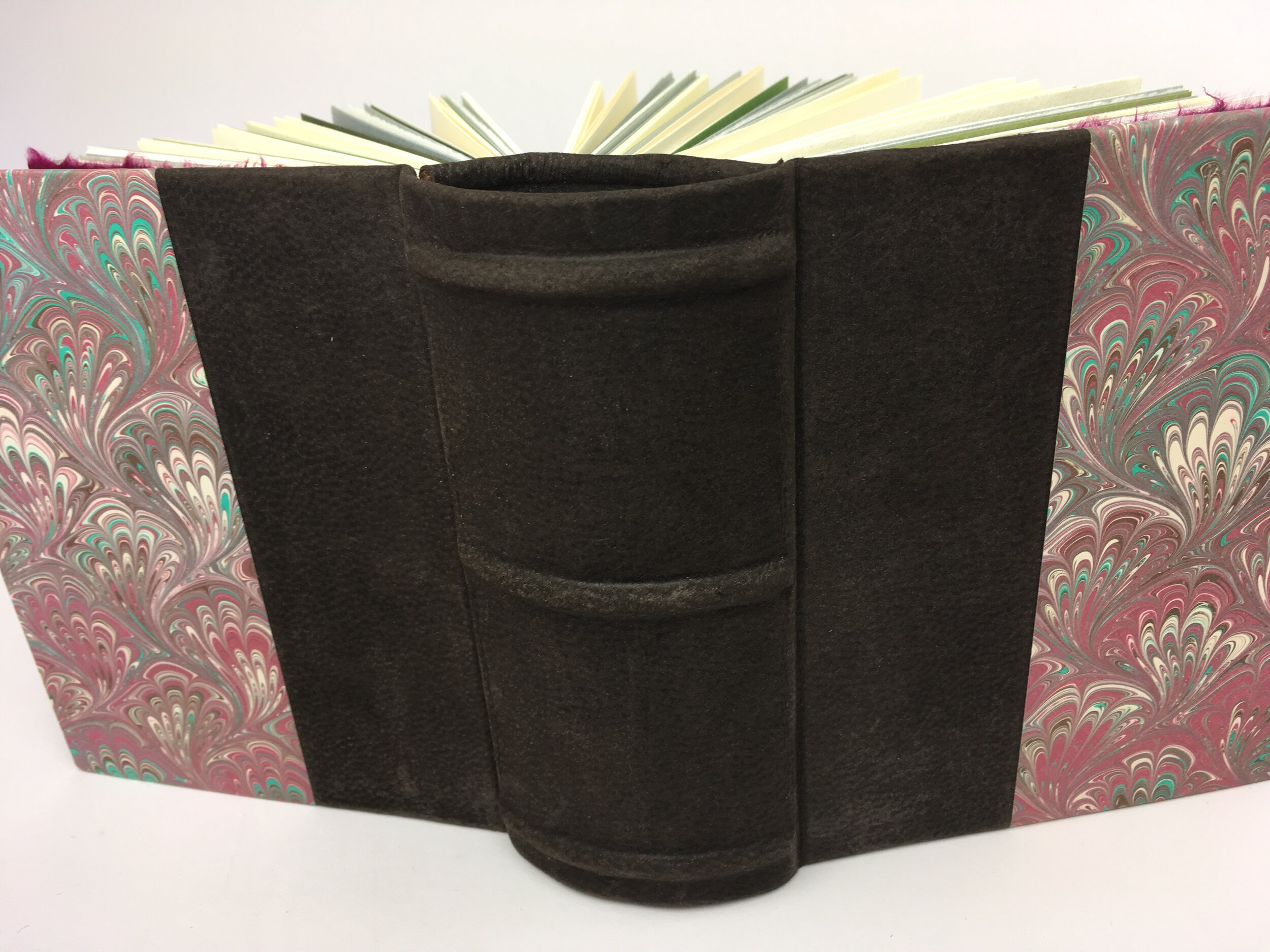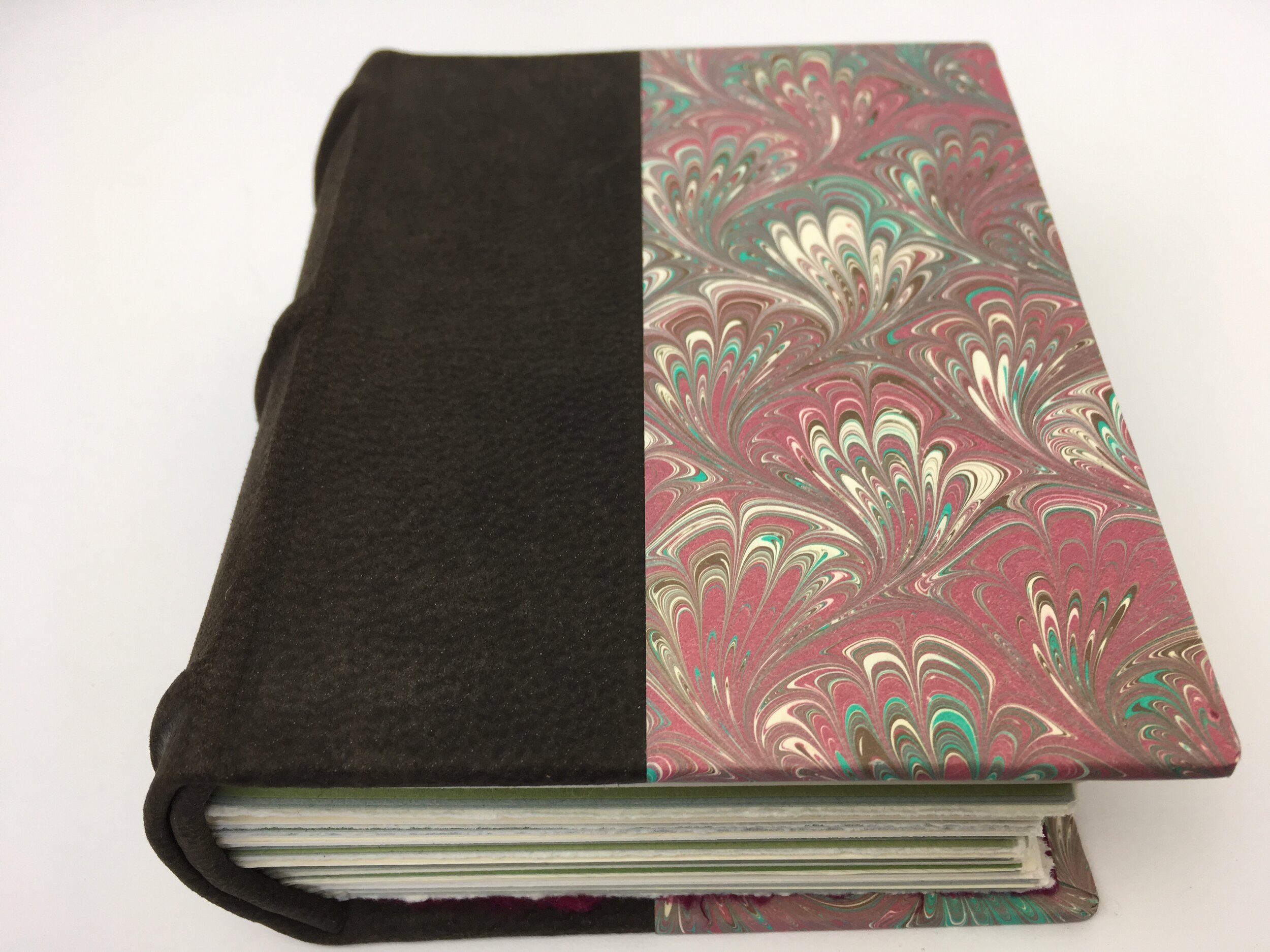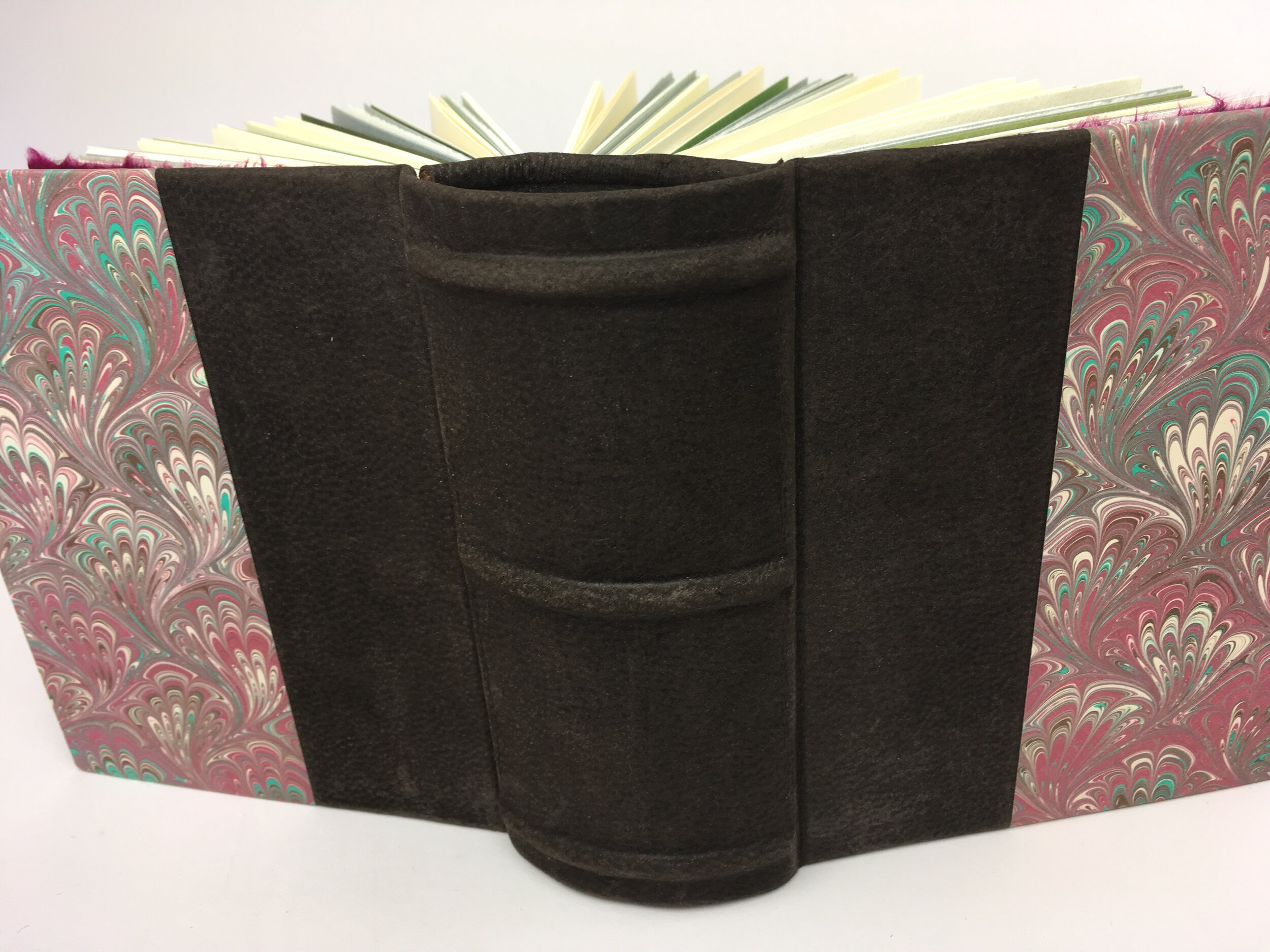 Marbled Heirloom Journal
This is a small but thick case-bound journal, made in the old fashioned European style with a leather spine and amazing marbled paper from Italy.
A whopping 392 pages include a variety of fine art and writing papers: Mohawk Superfine, Arches text, Mi Teintes colored, Ingres heathered blue and white drawing/sketch paper. Pages measure 4 x 5 inches.
The inside covers are lined with original block-printed papers, drawn, carved and printed by the binder. Hinges and endbands are also handcrafted with the same brown goatskin leather.